Project Nightfall Organization is bringing a mobile library and classroom to underprivileged children in Turkey!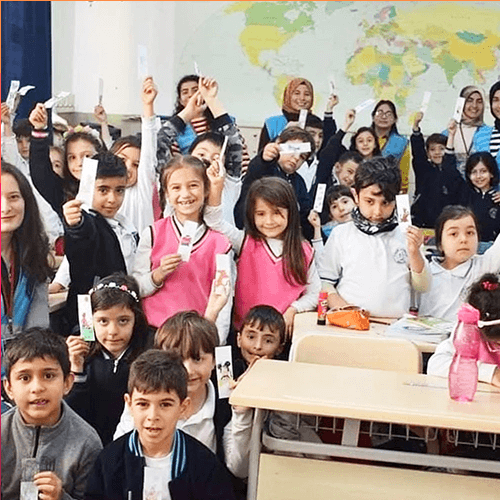 We just funded fuel for a mobile classroom as well as books, craft supplies, coloring tools and food!
This grant will impact at least 500 kids!
"When children and parents are underprivileged [and less educated], then what happens is they tend to go backward in life [too]. For example, some [girls] at 15 years old can [just] get married and it's like 'NO please no!'" said Sarah Arslan, a passionate teacher helping underprivileged kids in Turkey.
University students in Turkey are addressing these challenges in their locality through their mobile libraries using donated and reconditioned buses. So far they have reached several districts in the capital and are looking to reach more.
When Sarah received the announcement, she said she was so shocked! "I was like oh my god! All I can say is that this is such a great opportunity for them. I didn't expect a reply or anything like that but I'm really grateful just to be considered because children really deserve everything and they are the future of our world."