Project Nightfall Organization is bringing a more colourful life to a little deserving girl 🌈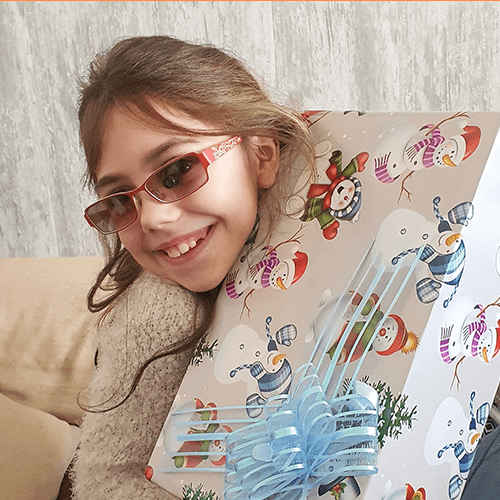 Zara is a vibrant schoolgirl from Bulgaria, but unlike many other children her age, simple activities like watching TV, going to a regular school, or just being out in the sun are very difficult for her. She has a rare condition called achromatopsia which causes low vision, color blindness, and severe light sensitivity among others. It is so rare that she's the only one diagnosed with the condition in her country.
"[the] new spectacles would be life-changing for my 9-year-old daughter," her mom, Petia, shared. Zara needs mini telescopic glasses to see and identify the traffic light colors, for example. The young mother reached out to Project Nightfall Organization so she could buy these special glasses for her little girl.
"Sorry, what?!" Petia cried in disbelief when she found out her cause was chosen by the organization. "Thank you so much, oh my God. This is the best news for the month ever…It's been such a hard month because of my grandma and some other problems and with this news, it's bringing the sunshine that we need…my husband will never believe it! As you share this with your audience, more people will learn about achromatopsia and low vision patients. My daughter will be accepted and this is the thing I fight for the most! Choosing us makes me feel understood in a way I have never felt before. It's not just about money, it's about this relation 'We choose you because we understand you' that will warm my heart in years to come."